Based on OTA-SIM card, WiFi-EAP authentication, multi-dimensional multi-route authentication, user credit big data, etc., through the integration of various industries application scenarios, merchants, AP hotspots and other resources, the Group builds a service platform for mobile communication cross-border empowerment of mobile Internet, to create urban Internet + "clothing, food, housing, transportation" services, using information and communication technology and the Internet platform to allow the Internet and traditional industries to deeply integrate to provide users with more preferential and more convenient intelligent life services.
Smart city livelihood service application (domestic example)
Smart city livelihood service applications cover clothing, food, housing, transportation, health, music, education and nutrition.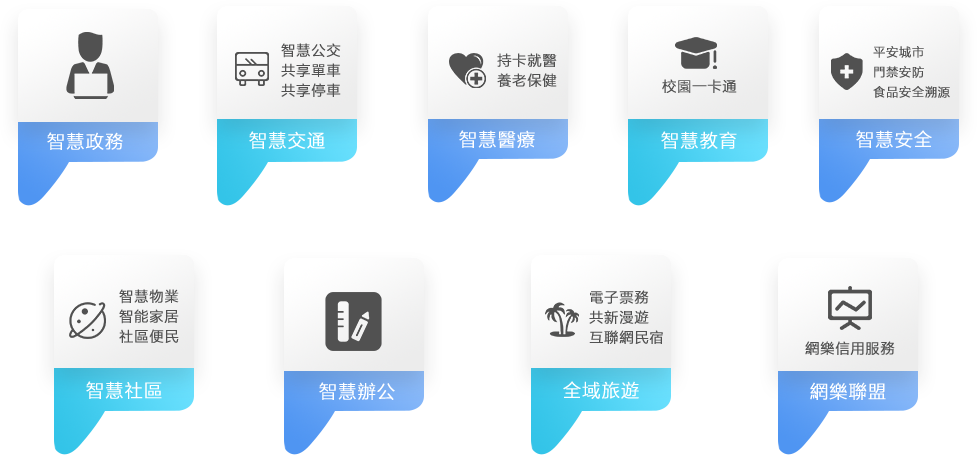 For example, Safe City:
To build a safe city is to establish a public management technology support system that integrates and synergizes all elements such as regulations, organizations, events, resources, processes, and information through the combination of advanced information technology tools such as Internet of Things, cloud computing, command automation, artificial intelligence, and public safety management mechanisms to maintain safe city operations, realize intelligent emergency management, and ensure stable city development.
Security monitoring, real-time status, mobile terminal information push, information tracking, trace back, statistical analysis.