China's outbound travel spending is becoming more affordable and has become the world's largest outbound travel market. 2016 is the first year of the "the 13rd Five-Year Plan" and a year of sustained economic growth and structural reform. In this year, China's outbound travel market has maintained its growth momentum. 2016 saw 135 million outbound travelers, continuing to be the world's largest outbound travel market. Judging from the year-on-year growth trend, China's outbound travel still has a lot of room and a long time to develop. Not only Chinese people, but also the global business outbound travel is showing a strong growth trend with the development of economic globalization and the increasingly frequent exchanges between nationalities.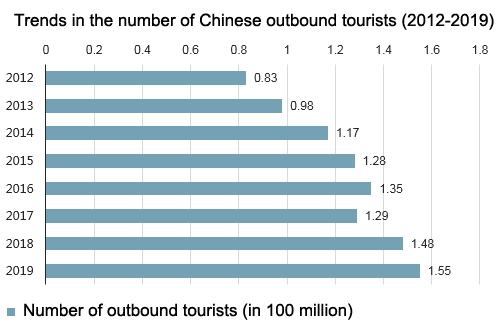 The number of outbound traveler from China reached 149.72 million in 2018, an increase of 14.7% compared to the same period last year. Among them, Asia accounted for 76.3%.The number of arrivals to Chinese in 2018 reached 141.2 million, an increase of 1.2% compared with the same period of last year. Of these, 30.54 million were foreign arrivals, increased by 4.7%, 79.37 million were Hong Kong compatriots, decreased by 0.5%, 25.15 million were Macao compatriots, increased by 2.0%, and 6.14 million were Taiwan compatriots, increased by 4.5%.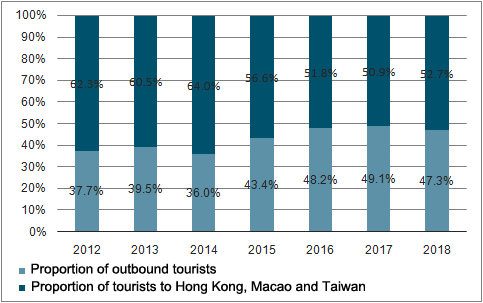 Facing the business opportunity, many device manufacturers have launched roaming services based on modified end devices, such as mobile phones with built-in authenticated data storage units, Wi-Fi routers, etc., as well as some individual new global MVNOs that offer inexpensive roaming services via traditional SIM cards. However, their use of traditional SIM cards has significant limitations in terms of service experience, as well as the comprehensiveness and scalability of their business.
The Group's subsidiary, China-Hong Kong Telecom Limited ("China-Hong Kong Telecom"), a Hong Kong-based MVNO, has been providing one card multi-number services in China, Hong Kong, Macau and Taiwan for nearly 20 years, and plans to acquire and merge overseas mobile network operators to obtain global roaming eligibility.
New Roaming Service
The new roaming service is a new type of converged telecom roaming service developed by the Group, which relies on years of experience in one-card-multi-number service and incorporates the new generation of mobile Internet technology. Through cooperation with overseas telecom operators, the Group is able to provide more convenient, inexpensive and quality roaming services to its users.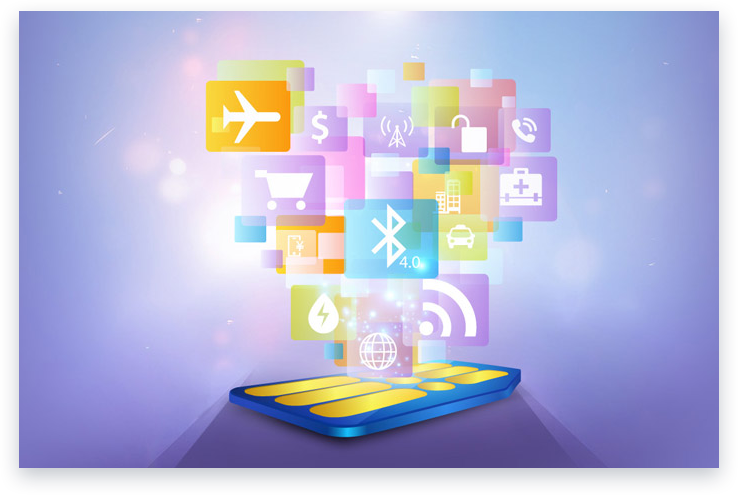 Business Model
In addition to the card data resources of China-HK Telecom, the cooperation with other MNOs and MVNOs mainly adopts the OTA-SIM which costs similar to ordinary SIM cards, and obtains the card data files from card manufacturers and writes them into the OTA-SIM through "Fly Card" and other APPs.
Overseas users roaming in Hong Kong/Mainland:Use the card data from China-HK Telecom to write to the OTA-SIM through the Fly Card APP to provide the local number and Internet access functions in Hong Kong/Mainland.
Hong Kong / Mainland users roaming abroad: through the Fly Card APP, write the card data of MNO and MVNO to OTA-SIM to provide the local number and internet access functions.
APPs for the Roaming Service:
Key APPs of the New Roaming Service System:
1.Directel APP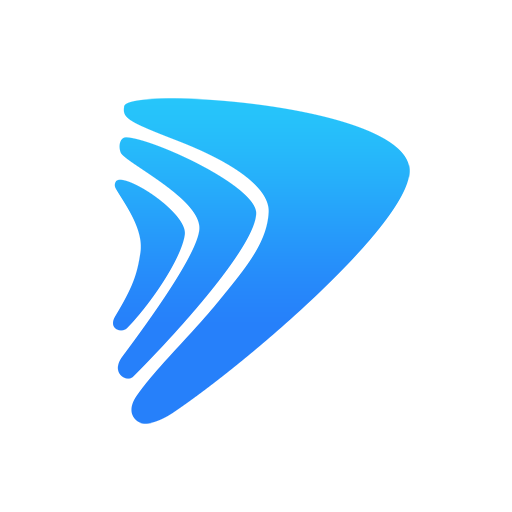 With the innovative Directel technology, mobile phone numbers can be logged on to the Network and roam without modifying the telecom operator's network by using OTA-SIM and external network equipment. When a user's assigned number (e.g. Hong Kong) is called (including voice and SMS), FollowMe APP will forward it to the user's mobile phone (Directel App) to answer or receive it from the roaming destination, or push the call reminder to the APP without the need to pay international long distance charges. Users can also make low-cost international calls through the APP, and calls between registered users are free. Together with the "Fly Card" APP, the "one APP multiple numbers" function can be realized, where multiple numbers purchased in the APP can roam to different countries to surf the Internet at low prices and use the APP to make calls and receive/send SMS.
The APP also provides value-added services such as global hotel room booking, Hong Kong/Macau taxi hailing services and so on. Users can purchase more non-telecom products and services, such as merchant coupons from roaming countries.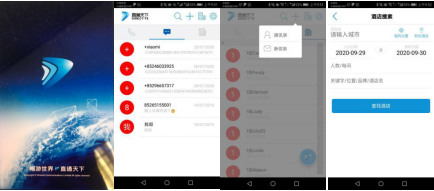 Related Article:Directel APP
2.Fly Card APP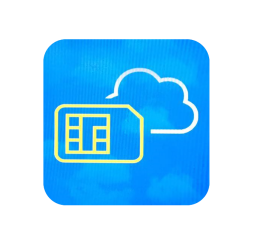 Combining "Fly Card" with OTA-SIM, OTA-SIM users acquired through various channels can use New Roaming service to write their own cards over the air and purchase global data internet traffic.
After encrypting and decrypting, the data in "Fly Card" APP will write to OTA-SIM securely. With the new roaming system, users who used to have a single number (for example, Mainland China) can have multiple numbers with one SIM card. Together with the Directel APP, it can achieve "One APP Multiple Number" function.

Related Articles: Fly Card APP / OTA(Over The App)